Products
Cable Tray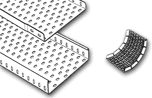 A full range of Cable Tray, both Pre-Galv and Hot Dipped Galv including accessories are maintained at our West Bromwich Warehouse.
Stainless Steel available on request.
Cable Trunking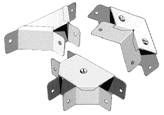 Good stocks of Power, Lighting Trunking and accessories for a wide range of sizes are carried.
Stainless Steel available on request.
---
Cable Ladder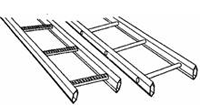 Specialists in wibe cable ladders. Available in 6 metre lengths, suitable for use in food environments.
Cable Basket

A complete range of Basket Tray is available on request in various finishes, including Stainless Steel.
---
Channel Supports and Bracketry

A comprehensive range of channel supports and bracketry are carried at our West Bromwich Warehouse.
Available in stainless steel, on request.
Fixing and Fastenings

An extensive range of fixings and fastenings are stocked from M5-M24. Threaded Rod, Eye Bolts, Anchor Woodscrews, Rivets, Wedge Nuts etc.
Stainless Steel available on request.
---
Spring Clip Fixings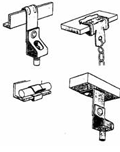 Lenson is a major stockist of this product range. It is an ideal solution when fixing to steelwork, or suspending from a roof.
Turning Vane and Tracking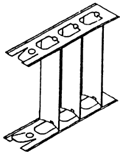 This product is kept for ductwork manufacturers. It is generally used for creating smooth airflow around bends in the ductwork installation.
---
Pipe Bracketry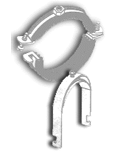 As a stockist for IHL Walraven we carry a wide range of rubber lined and unlined clips from 15mm - 200mm diameter.
Ancillary products such as phenolic blocks, wood blocks and vermiculite blocks are also available.
'U' Bolts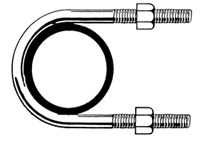 Sizes ranging from 1/2" - 12" are stocked with a BZP finish. Galvanised and stainless steel are available on request.
---
Skirting and Dado Trunking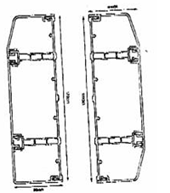 A new product to our range.
The Marco cable management system complete with the full range of fittings is kept on the shelf.
Rize - Suspension Clips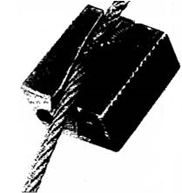 The latest products to be introduced.
A fast wire suspension system that save time and money.